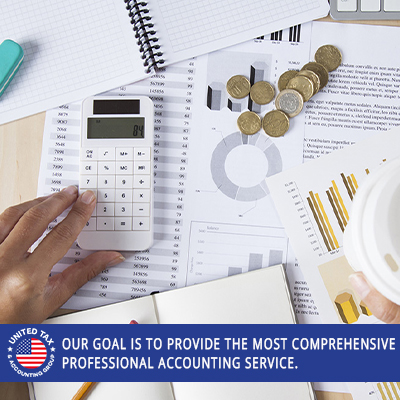 A company's financial information not only reflects an efficient inner structure, it is a summary of resources that will ultimately help businesses make the best of new opportunities. Big corporations and budding businesses alike require reliable
accounting services
to fulfill their goals and avert potential crises in the ever-changing nature of today's market. United Tax and Accounting Group is the asset your company needs to analyze and classify your finances in tandem with whatever business operation and prospects you're working on.
United Tax and Accounting Group simplifies the tiring task of tracking your income and expenses
, providing regular reports detailing your company's financial status, profits, and losses on a monthly and yearly basis. We organize your financial data and help you implement the necessary updates to improve your company's accounting system.