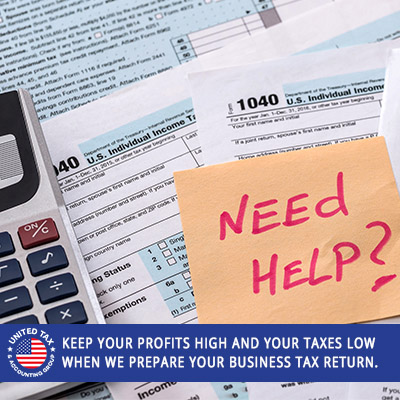 Income tax refers to tax rates determined by the income or profits earned by the tax payer. Its overall value is set according to particular circumstances, like wages, salaries, dividends, interests, and other earnings made throughout the year.
United Tax and Accounting Group helps you through the process of preparing and paying for income taxes
, analyzing your circumstances in relation to the state's regulations that define tax rates. We help you lower your income tax burden calculating your tax credits, as well as the tax deductions that might directly minimize your taxable income. Taxes no longer have to be a cause of anxiety. United Tax and Accounting Group saves you time and simplifies the entire tax planning process. Come with us with your situation and we'll provide all the counsel and solutions you need.