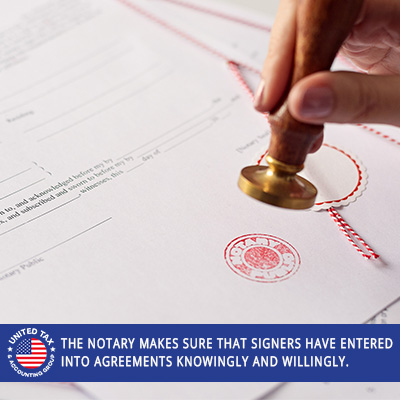 Notary services entail the signing of relevant documents, the verification of the signer's identity and the confirmation of the document's contents. This transaction is an important step during property purchases and different legal procedures involving documentation of any kind.
At United Tax and Accounting Group, we understand the value of legally authorized documents to endorse many trades and operations in today's world. With a simplified system to save you time and effort, our certified notary public provide proper document verification, ensuring an authentic transaction that's also quick and stress-free for you.
United Tax and Accounting Group guarantees swiftness and steadfastness. We put our network of resources at your disposal to accredit your documents with a notary's seal in little time and with no extra paperwork slowing down the process.