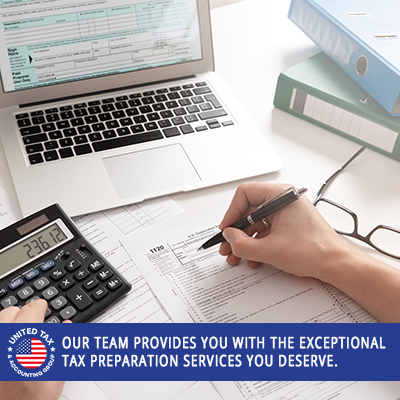 The process of preparing all your tax documents often leads to miscalculations or omissions than might, in turn, make you lose money. There's no better way to save time than to trust a professional with the organization and management of your tax forms.
The professional team at United Tax and Accounting Group keeps all your documentation in order, helping you find deductions and credits
while filing everything you need in an accessible manner for you to review whenever you want.
Our
tax preparation services
involve an evaluation of your expense records, financial statements, receipts, and letters you might get fro the IRS. While filing your taxes, we provide all the counsel you need if you're not familiar with the process.